<! ========= Cool Timeline Free 2.3.2 =========>
.
May Newsletter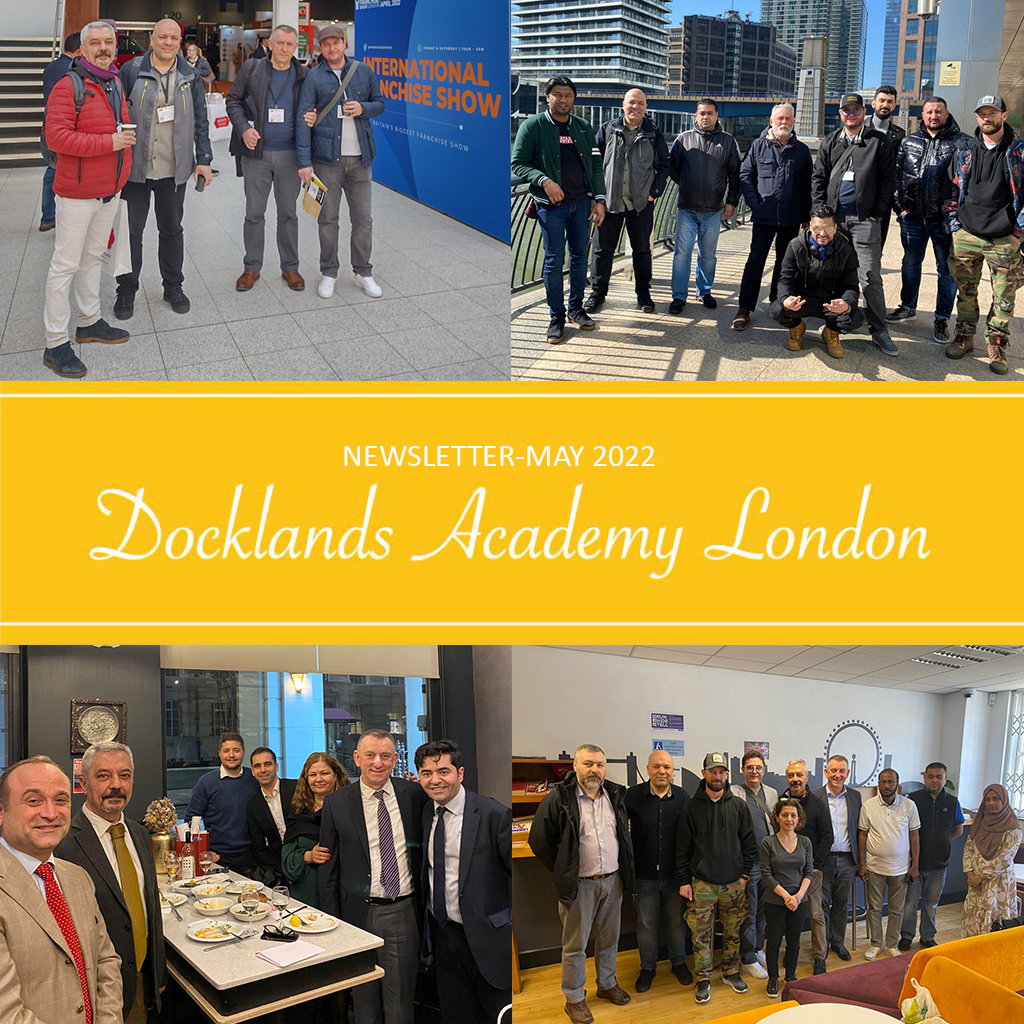 The 2022 Summer term will begin on May 16th, and we are excited to announce that enrolment for our Higher Education HNC Business Program has begun. The 2022 Autumn Term will begin on September 12th, 2022, and we will offer Pearson certified Higher National Certificate HNC/D in Hospitality Management and International Travel & Tourism Management courses in..
Read More
Docklands Academy April Newsletter
Higher Education Programme at Docklands Academy 2022 Spring term is now successfully completed. We are very happy to have spent a whole year with our students on their Level 5 (HND) Business programme and wish them the best in the pathways they will choose in the future. 2022 Summer term will start on 16th May..
Read More
Docklands Academy March Newsletter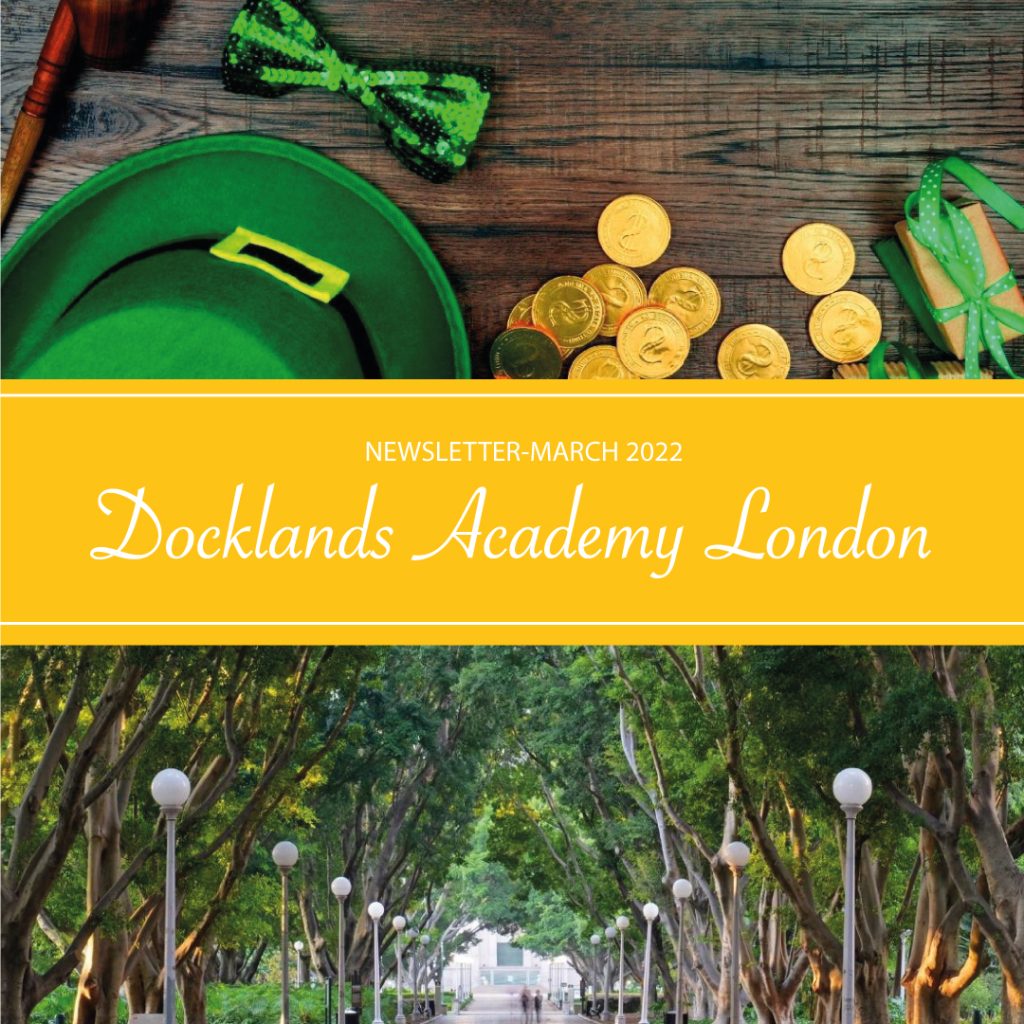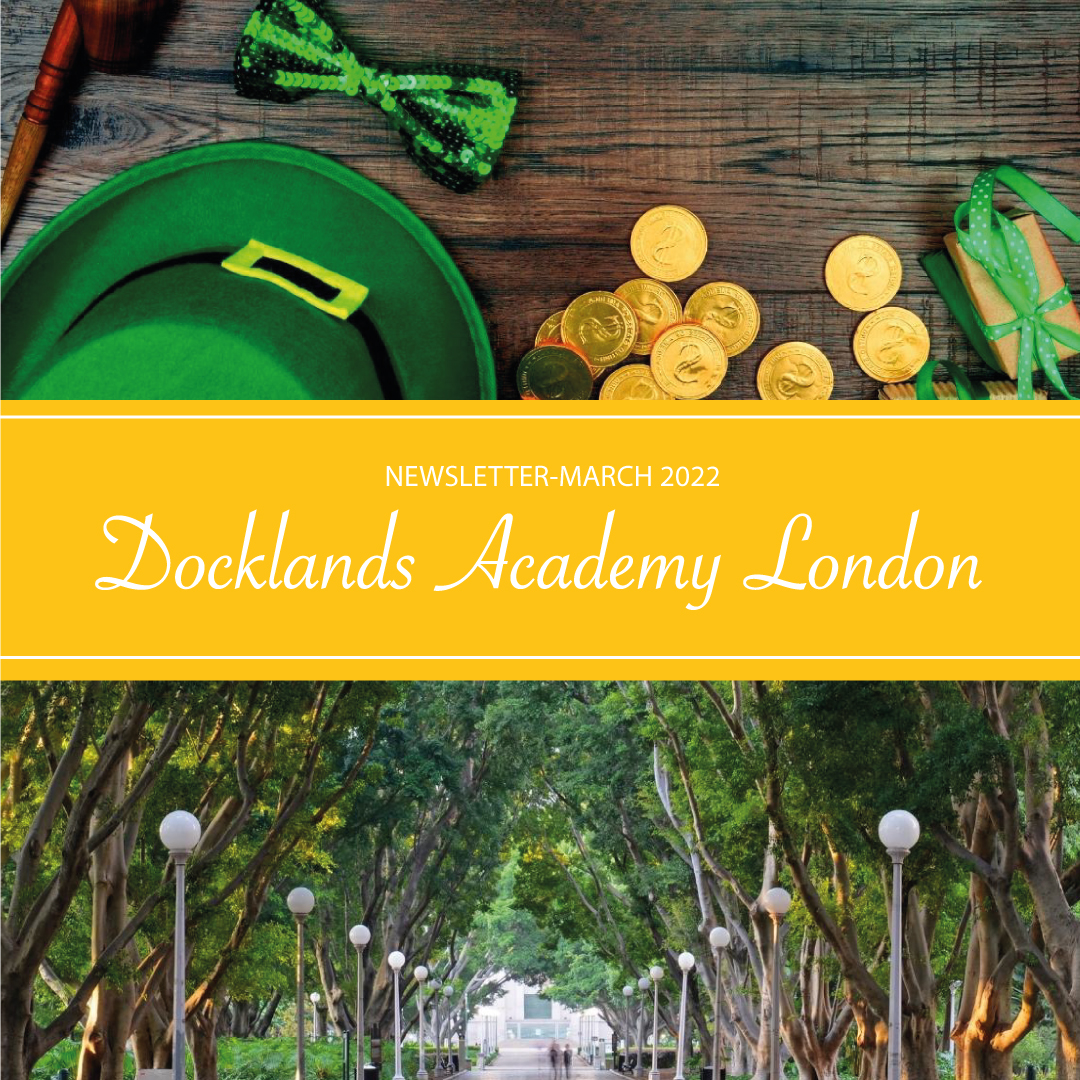 As we slowly move into Spring, the English department continues to bloom. Our online and face to face General English provisions continue to grow, with students developing communication skills in English. We are also pleased to announce the beginning of our new IELTS provision, helping students to achieve their target scores to ensure progression into higher..
Read More
Docklands Academy February Newsletter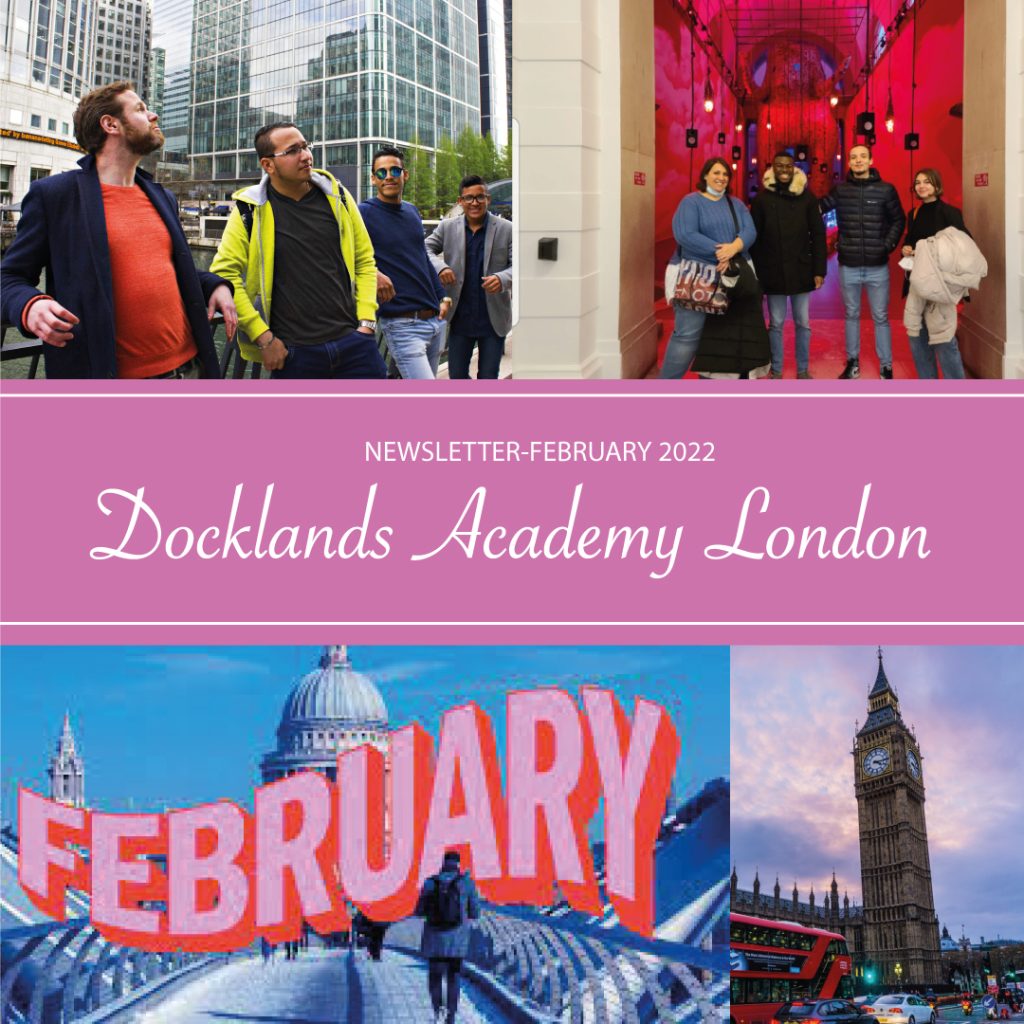 It may be cold outside in London, but the English department is nice and toasty in our warm building and students are making great progress in both our Beginner and Intermediate classes. Our Beginner class are working on their spoken grammatical accuracy and fluency with a range of stimulating, real world settings used to provide meaningful..
Read More
Docklands Academy December 2021 Newsletter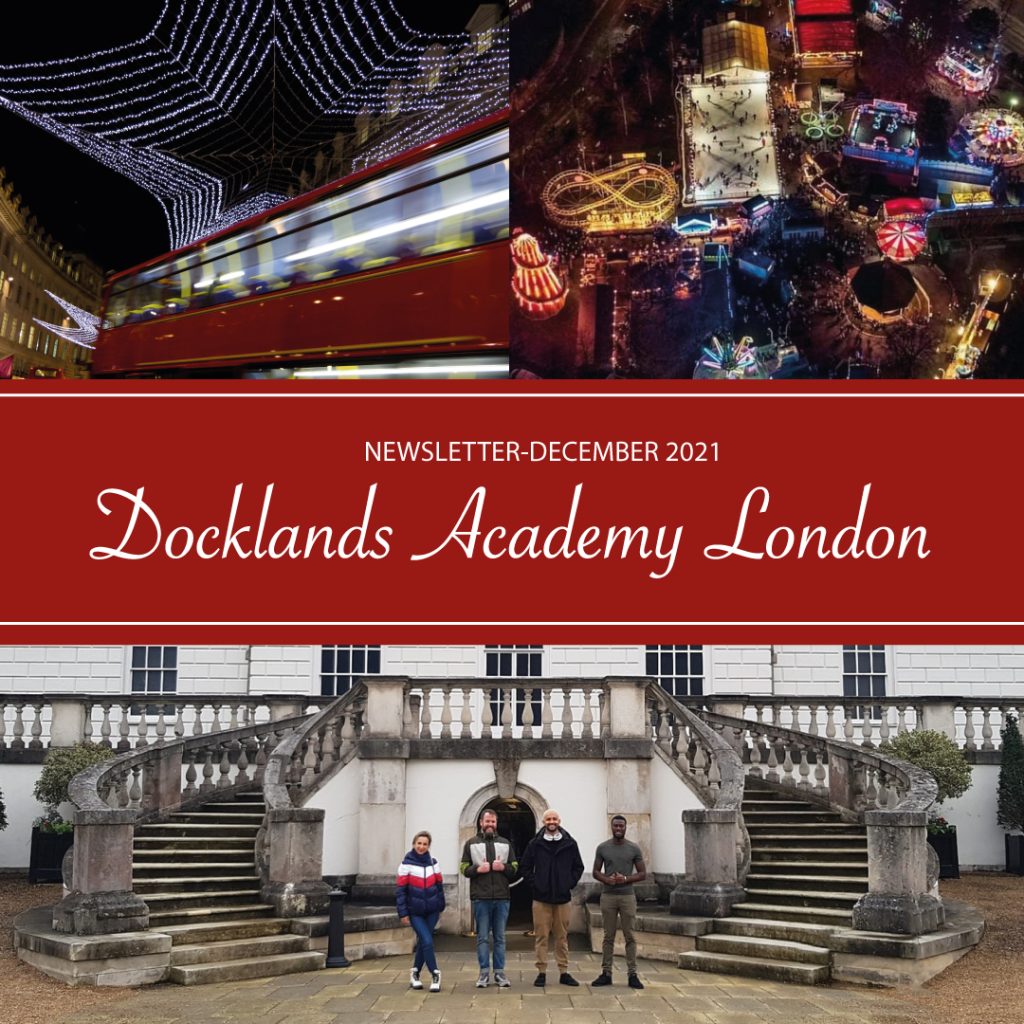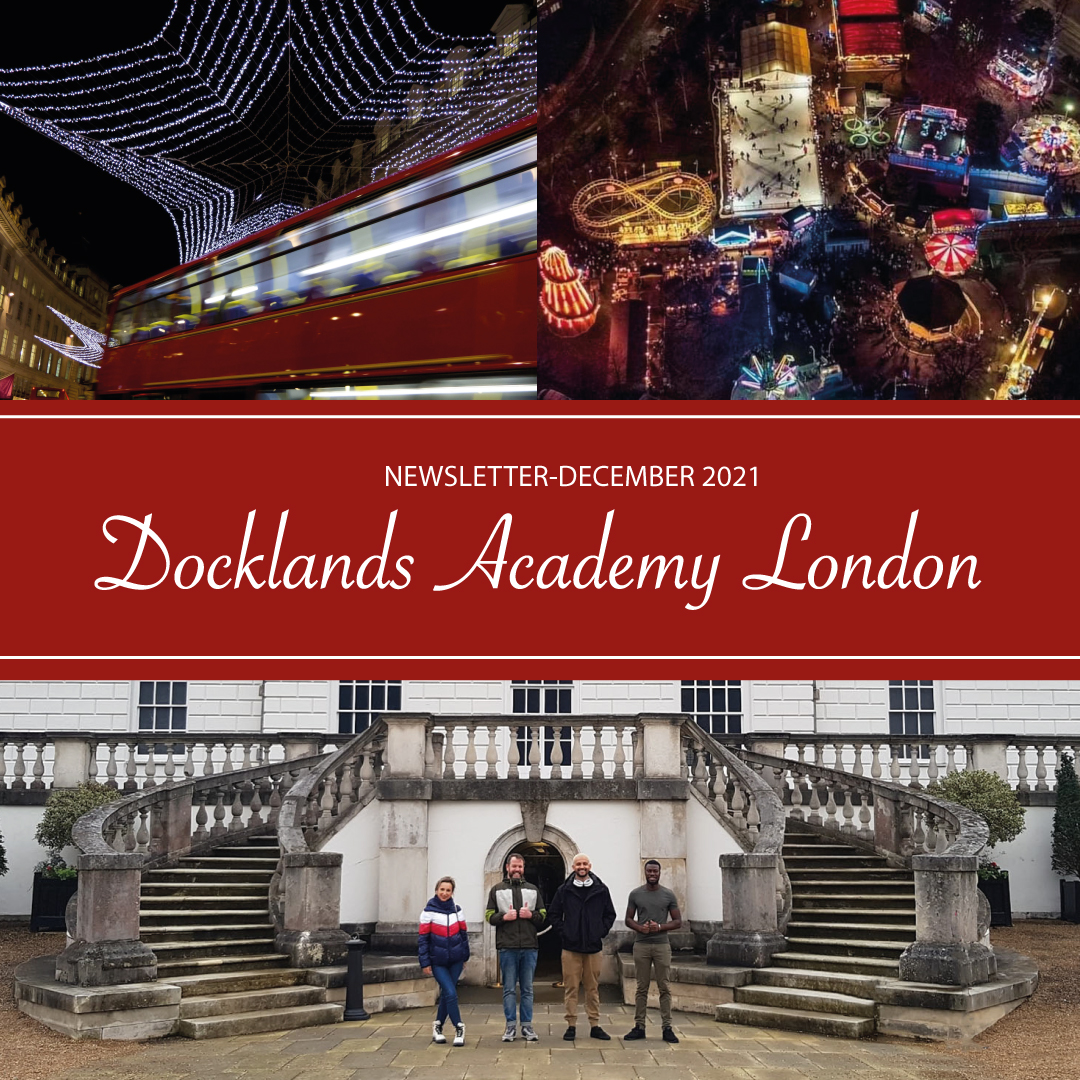 New rules in response to Omicron variant [England] You must wear a face covering in shops and on public transport. Face coverings should be worn in communal areas of universities, colleges and schools by staff, visitors and pupils or students in year 7 and above. If you're travelling to England from abroad you must take a..
Read More
Docklands Academy October 2021 Newsletter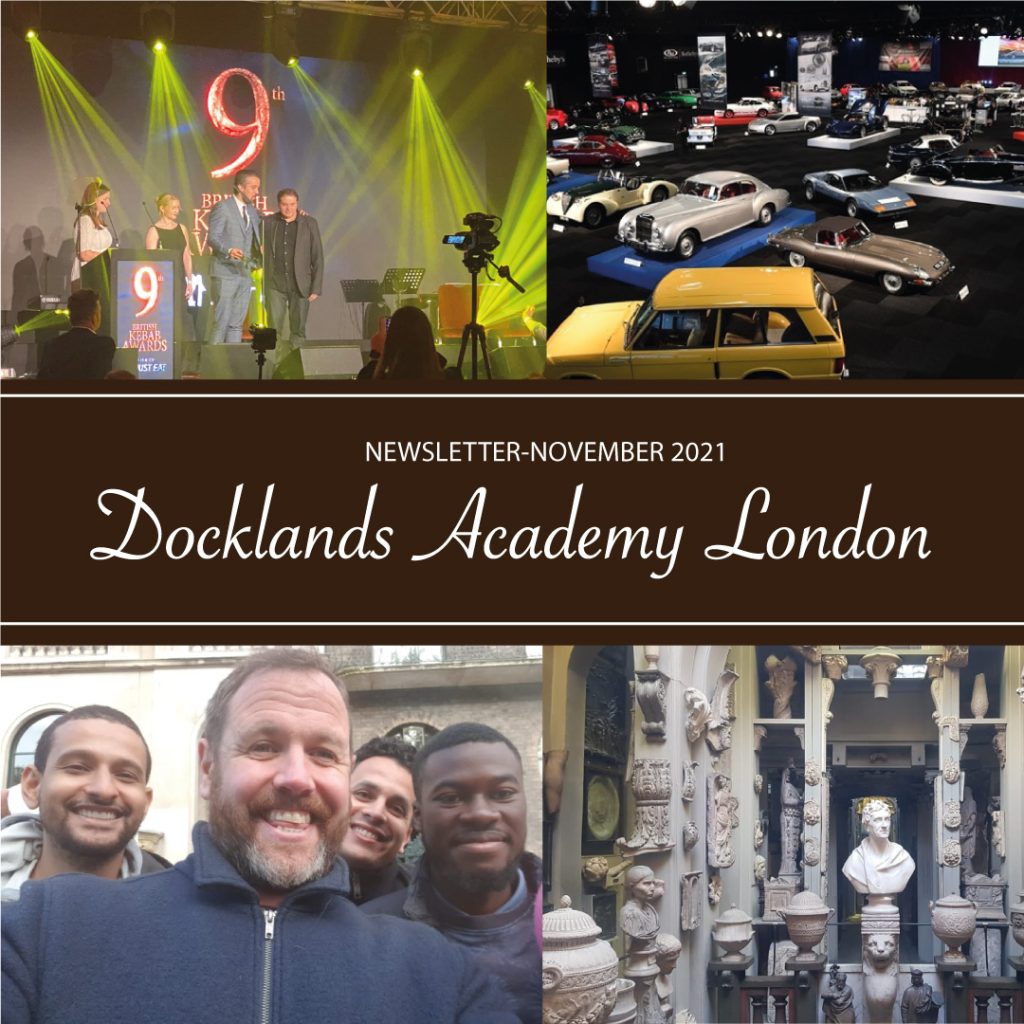 It's autumn now here in London, and we are overjoyed to announce that our face to face provision at DAL is in full swing. We have students from all over the world studying General English classes, improving their confidence in English, fluency and grammatical accuracy. Alongside our classes, we are now running weekly excursions to places..
Read More
Docklands Academy October 2021 Newsletter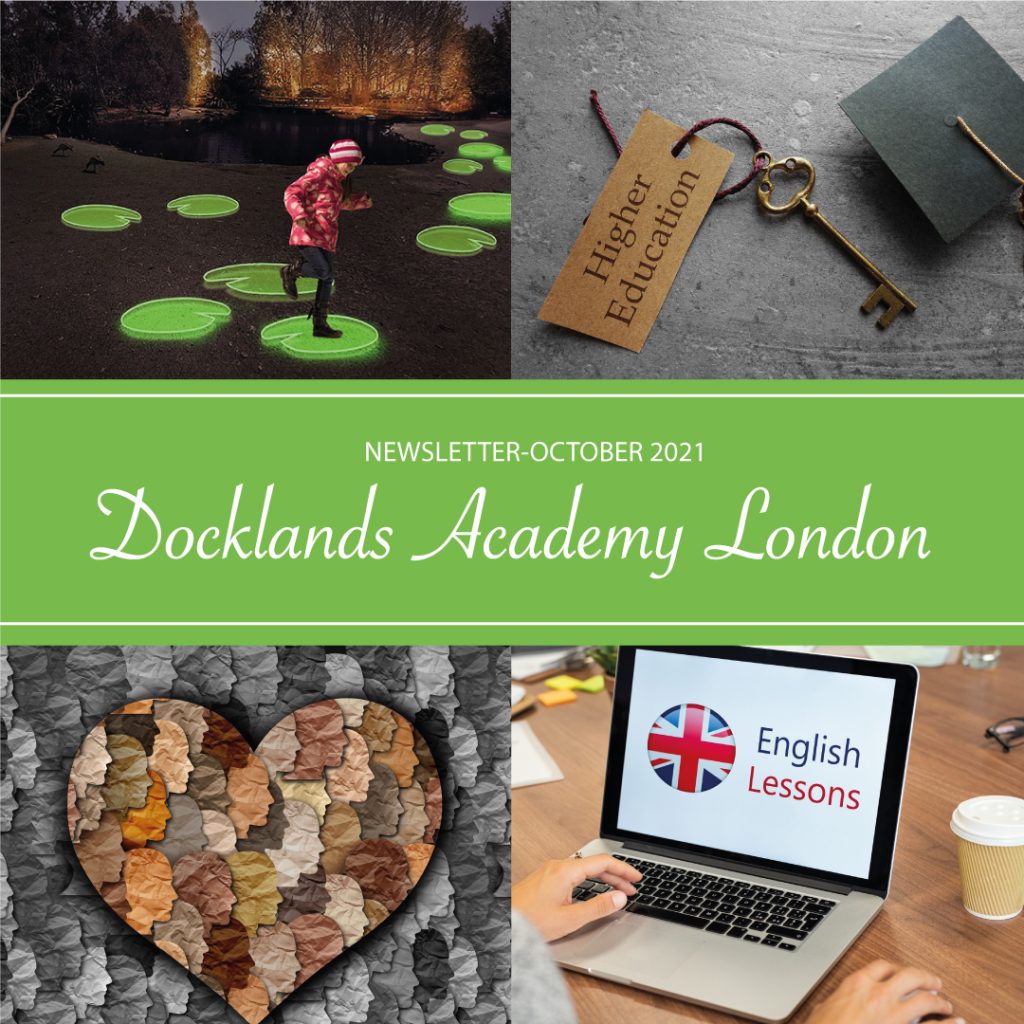 English Language In the English department we are very proud and happy to announce that one of our IELTS students, Silma, from Brazil, successfully achieved a score of 6.5 in IELTS writing. Well done Silma! As we enter the autumn, our provision of both online and face to face English Language courses continues. Contact us or..
Read More
Docklands Academy September Newsletter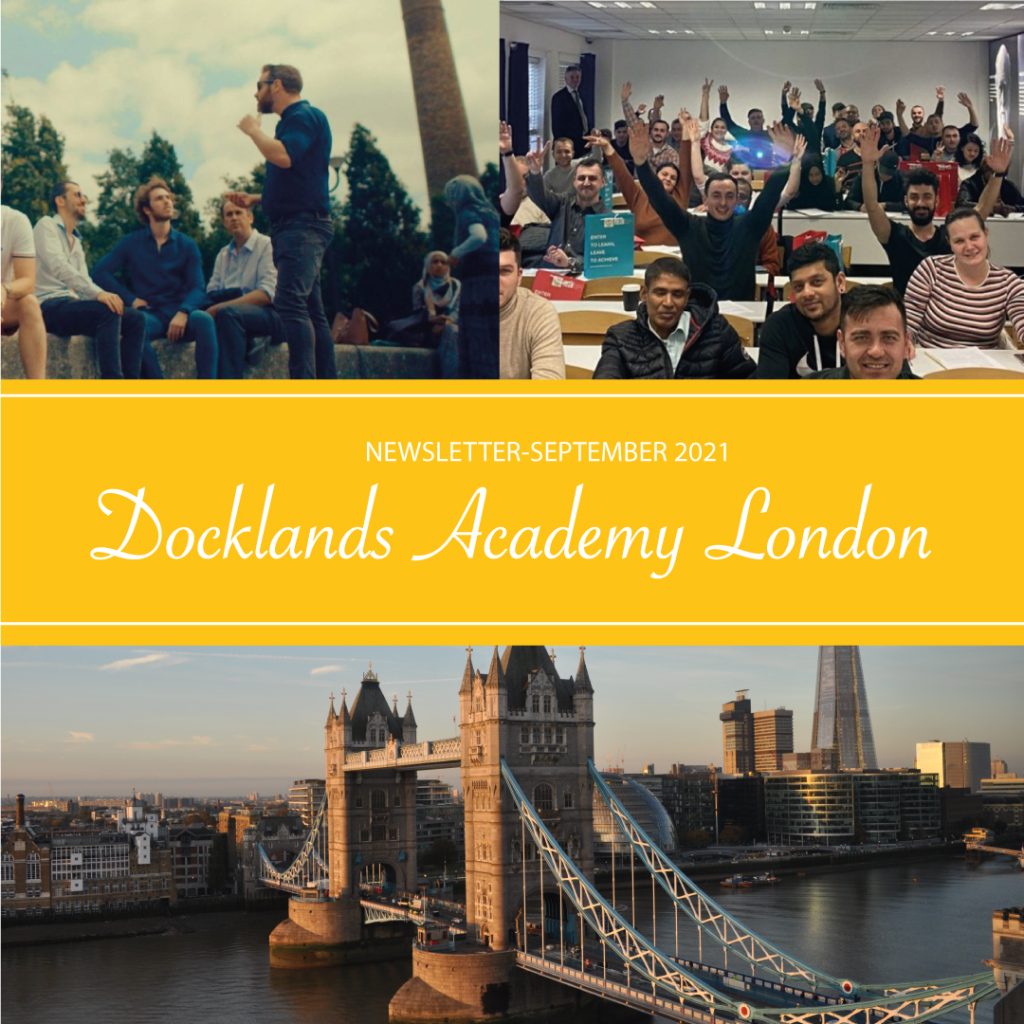 As another Summer draws to a close in London, we wave goodbye to some of our summer students, and welcome fresh faces for the Autumn season. Patrick, from China, completes his programme of intensive English language communication classes, which have immersed him in both English language and culture, ready for his study at the Chatham music..
Read More
Docklands Academy August 2021 Newsletter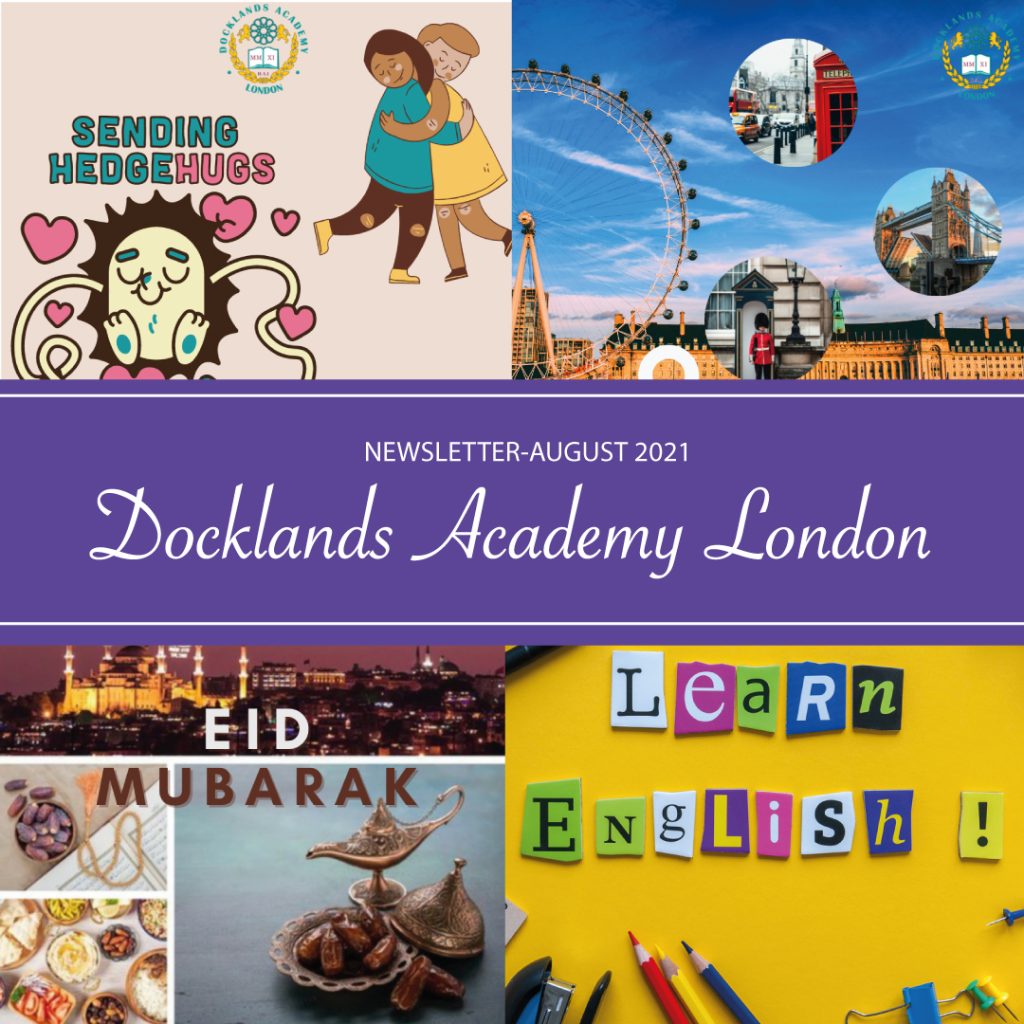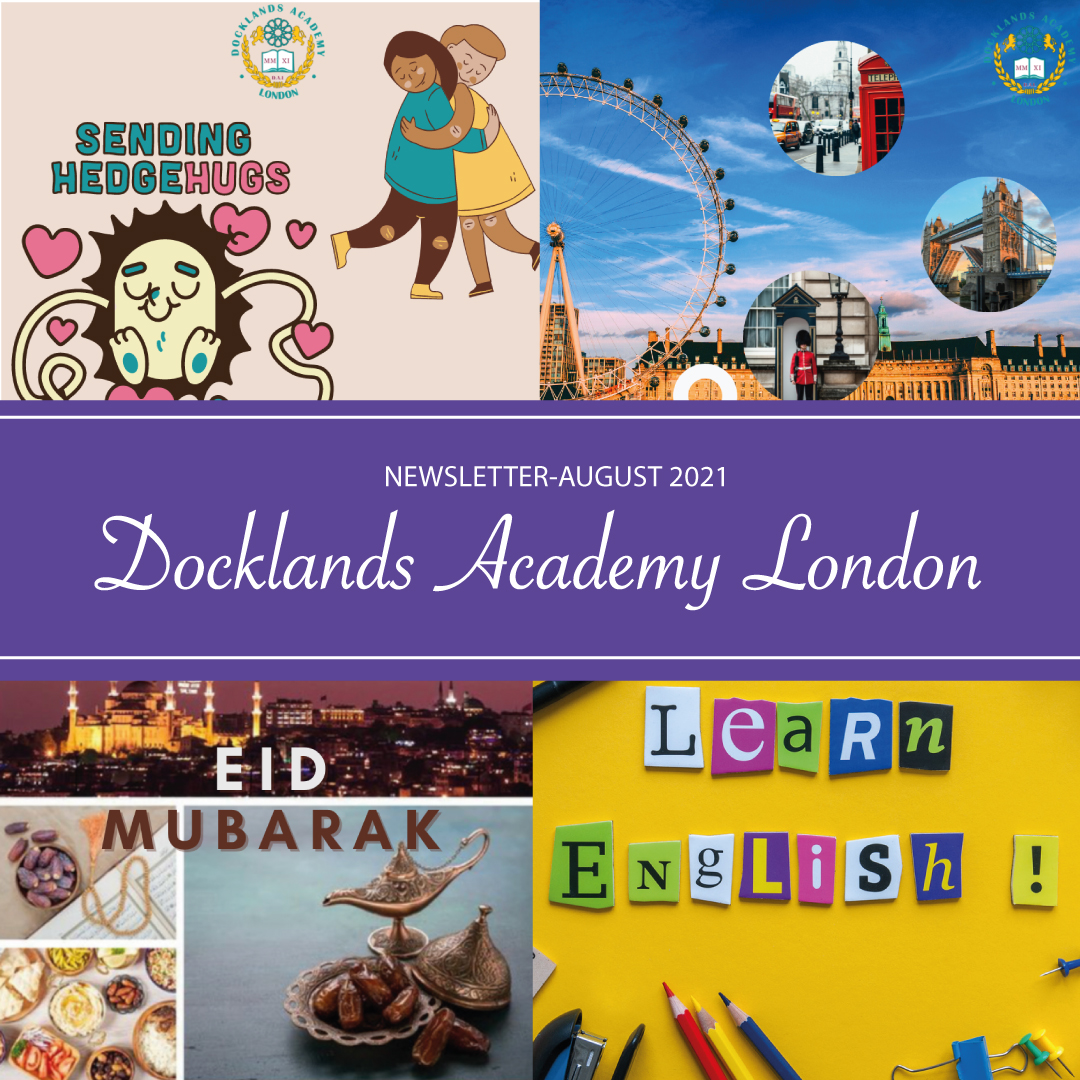 August is a month for celebration in the English department. Two of our online IELTS students are to be commended. Firstly Maeva, from France, who has been studying diligently for the last 6 months and has now completed her IELTS exam, attaining her desired score of 6. Congratulations Maeva! CONGRATULATIONS and ALL THE BEST! After two..
Read More