Onder Sahan
Onder Sahan is the Founder and Managing Director of Docklands Academy London. Mr Sahan is a successful entrepreneur with a growing hospitality business, established in 1999. Over the years, Mr Sahan has opened several restaurants, cafes, bars and a boutique hotel all across Central London. Amidst his thriving businesses in the hospitality sector, Mr Sahan appreciates the value of education and skills, and this led him to establish Docklands Academy London in 2011. The mission of the Academy, 'to provide quality education for future leaders in the world of work and business' is something that Mr Sahan strongly believes in and strives to provide opportunities for everyone to succeed in their chosen path.
Founder and Managing Director
osa@docklandsacademy.co.uk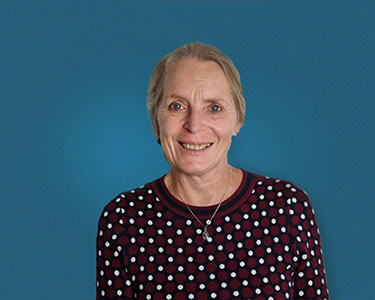 Sarah Colmar
Sarah has worked in further and higher education for over 30 years. Her work has been in teaching, training and development including managing her own centre. She now largely provides external consultancy in quality, and scrutiny as an external verifier and as an educational inspector. Sarah is familiar with private sector colleges. She has experience as a chair and as a member of advisory boards within the private college sector in a range of organisations offering Further and Higher Education courses in Business, Health and Social Care, Education and Training, Hospitality, Tourism and Leisure and Computing, Intelligence, Cyber Security, and IT. She visits many private colleges nationally and internationally carrying out training, approvals, academic management review and verification of courses at Levels 2 to 3 and Levels 4-7. She has been acquainted with DAL over the previous five years and supported the teams in a range of matters as required. As well as chair of the DAL board she serves as a board member with special interest in quality management
Board of Governance Chair
sco@docklandsacademy.co.uk
Graham Spickett-Jones
Graham has been a marketing and management academic for three decades, and before that he had a decade of experience in a successful commercial career in the brewing sector. He has professional qualifications as well as a master's degree in Marketing. He also has a first degree in Communication Studies, and a Management PhD dealing with the professional communications industry. He has held leadership roles in teaching-led and research focused universities, and worked in marketing in entrepreneurial sectors of business. His university life has balanced academic leadership and management with research, teaching, consultancy and reach-out roles, including publishing in top-ranked international academic and professional journals. His specialist interests include the use of the media landscape for promotional marketing, and he has written about issues like how the Brexit outcome was influenced by social media campaigns. He has industry consultancy experience that includes working with media agencies and media owners,. He has been the academic leader for successful Knowledge Transfer Partnerships worth over a million pounds of research income, and led EU funded business development programmes for SMEs. His teaching covers the marketing discipline and communication industry, including digital marketing, advertising, brand management, information processing and neuroscience. He has taught around the world as an MBA programme leader for several UK universities, and he has extensive experience of international student recruitment and managing overseas agents. Currently, he lead the Department of Marketing, Fashion, Hospitality and Tourism for Coventry University London.
gsj@docklandsacademy.co.uk
Andy Rogers
Andy Rogers was a career banker with Bank of Ireland, a career split between Ireland and the UK. Now retired, he continues as a portfolio non-executive director and business mentor based in London. Andy was a member of the IMD (Lausanne) Foundation Board for three years. He is actively involved in a wide range of community, educational and charitable organisations in the UK and Ireland. He enjoys golf and gardening. Married, with three daughters and three grandchildren.
aro@docklandsacademy.co.uk
Chris McLean
Chris has worked in Further and Higher Education for over 30 years, with particular interest in lifelong learning and continuing education and their role in social mobility. He has a long history of engagement with the widening participation agenda and is passionate about opening opportunities for all who wish to participate in learning. He held a number of roles through his career, as a lecturer, curriculum manager and manager of business support services. He has more than 15 years' experience on college senior leadership teams. Chris retired from his role as Principal of Milton Keynes College in 2020.
cmc@docklandsacademy.co.uk
Canan Ejder Celik
Canan Ejder Celik, is the CEO / Principal leading on strategic and operational oversight of Docklands Academy London (DAL) to ensure best practice is followed to help develop a vision for the future of DAL in and beyond the context of the current strategic plan. Canan has a background in Business Management and holds a Post Graduate Diploma in Leadership and Development. Her attentive and thorough approach is owed to over two decades of experience in Management & Leadership in Hospitality, Healthcare and Education sectors. During her time in the Academy, Canan has actively overseen the operational activities of each department in the development of short, long term objectives and the Strategic Plan. Canan is a member of the Board of Governance and chairs the Quality Committee and Finance Committee of the Academy. She leads on building trust relationships with national and international partners and stakeholders. In line with the Academy's mission statement, Canan will continue to lead on maintaining and improving robust systems & processes that will assure that the Academy is a centre of excellence primarily in Business, Hospitality & English provisions, compliant by awarding organisations and enforces adherence to current guidelines for Higher & Further Education.
CEO/ Principal
Designated Safeguarding Officer
First aider & Mental Health First aid
cejder@docklandsacademy.co.uk
Ercan Erkus
Ercan Erkus is the Senior Academic Consultant supporting the Academic Management Team in developing robust delivery and quality assurance of teaching and learning and supervising all the staff, student progress within HED and ELD programmes. He was an academician at Yildiz Technical University Istanbul for 23 years as a lecturer, Test Office Coordinator at School of Foreign Languages and Head of Modern Languages Department. With a master's degree on Computer Assisted Language Learning, he worked with IBM as a Distance Education Content Developer. He became an "Aviation English Language Examiner, Rater and Rater Trainer" at Turkish Airlines Academy following trainings by RMIT University/ Australia and Latitude Aviation English Services/ UK. He is also a Teacher Trainer. Since joining the Academy, he has supported the development of academic policies and procedures and teaching development, designed HE assignments and coordinated blended learning as well as taking part in marking student work and translation activities. His current priority is to support DAL to become a prominent academy delivering HE courses.
Academic Head and Director of Studies
eer@docklandsacademy.co.uk
Erhan Yurdakul
Erhan Yurdakul is the Educational Consultancy, who teaches Higher Education courses, taking part in marking student work and translation activities in the Academy. His background in teaching English at different levels and his industry experience in Hospitality and Travel and Tourism helps his successful approach and integration to new fields. Prior to joining the Academy, Erhan worked in the hospitality and travel and tourism sectors in various positions. He also taught English for a number of years, then worked and as a lawyer for a trade union. These previous experiences have continuously developed his approaches to plan and deliver an efficient and accurate Higher Education process.
eyu@docklandsacademy.co.uk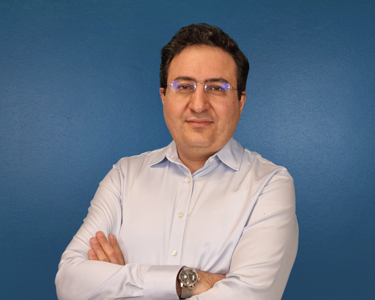 Murat Ozbek
Murat Ozbek is the Finance Manager at Docklands Academy, London whose duties are vital to the daily operation and management of the Academy. His Bachelor's degree in Management Engineering and Master of Science degree in Management Engineering inform his analytical and systematic approach. Murat provides insight and implements financial control systems, and well as planning and controlling the annual budget of the Academy. Murat has also been very successful in maintaining knowledge of market changes to make the most informed decisions, as well as proposing marketing strategies to optimise the targeting of possibly customers. He is currently the member of our team working on DAL's new database system.
Finance Manager
HR & Estates
moz@docklandsacademy.co.uk
Selin Doyan
Selin Doyan is the Quality Coordinator, who oversees the academic quality assurance functions such as internal verification processes, records monitoring and review. Her background in teaching and her Postgraduate Certificate in Education, inform her attentive and thorough approach. In addition to this, Selin has completed an Award in 'Assessing Vocationally Related Achievement' and an Award in 'The Internal Quality Assurance of Assessment Processes and Practice'. Since joining the Academy, Selin has worked in the Academic Department, continuously developing strategies to maintain high quality assurance systems in line with various awarding body regulations. Selin firmly believes that clear planning and procedures are fundamental to support the team to maintain practises at the highest possible standards. Currently, Selin is working on developing new programmes and courses to build a bridge between KS4 and KS5 learning to progress into Higher Education, giving learners a clear path for progression in vocational courses.
Head of Quality
Academic Administration
sdo@docklandsacademy.co.uk
Mehmet Ozaksu
Mehmet Ozaksu is a part-time lecturer at Docklands Academy, London who provides high quality academic teaching and programme coordination for students in accordance with unit specifications for BTEC HNC / HND programmes. He is also a Linguist, having over 30 years of experience in English language teaching. Since joining the Academy, he has used a variety of teaching methods to ensure that content and English language skills are adequately integrated as required and that students acquire and consolidate knowledge, skills and understanding appropriate to the module taught. He has kept up-to-date with current educational thinking and practice, both by study and by attendance at courses, workshops and meetings. He is currently liaising with other administrative staff, academic colleagues assessing how well learning objectives and learning outcomes have been achieved and using them to improve specific aspects of teaching.
HE Lecturer
English Language Teacher
meoz@docklandsacademy.co.uk
Rose Aslan
Rose Aslan is the Head of Admissions at Docklands Academy, London. Rose primarily manages the admissions process and student finance applications, as well as overseeing welfare issues, and any other administrative duties in relation to the exams office. In particular, Rose oversees the recruitment, evaluation and admissions process for current and prospective students. Rose's Undergraduate in Law and her experience as a practiced Paralegal signifies her cautious and vigilant approach. Furthermore, Rose has diversified and completed a TQUK Award in Education and Training, as well as a certificate in Assessing Vocational Achievement. Since joining the Academy, Rose has taken part in all awarding body inspections and has successfully led her department in this area. Through her duties as Head of Admissions, Rose has gained over 800 successful applications (globally) for the English Language department, and has ensured all visa processes were robustly completed. Rose's main objective is to ensure all administrative and admission duties are carried out in line with various standards for awarding regulations.
Head of Admissions and Exam Officer
Designated Safeguarding Officer
First-Aider
rbas@docklandsacademy.co.uk
Paul Vincent
Paul Vincent is an English language teacher, a HE lecturer and social programme co-ordinator at DAL. He plans and delivers online and face to face English language courses in both General and Academic English. He is also responsible for the delivery of Higher Education courses as well as assignment marking. In the role of social programme co-ordinator, he is responsible for planning and co-ordinating excursions to cultural, historical and educational establishments around London and beyond. He has 21 years' experience of teaching both General and Academic English. TESOL qualified, Paul also holds the Level 5 Certificate of Education with Level 4 ESOL subject specialism. Since joining the Academy, Paul has delivered English language programmes to a variety of clients. His most significant achievements include designing and delivering bespoke language learning programmes to young Panamanian students, satisfying a brief laid out by the Panamanian government. He has also drawn positive feedback from students for his culturally enriching and educational social programme. Paul has successfully set up and is currently running an online General and Academic English provision in response to the needs of the Coronavirus pandemic. He seeks to further establish and develop DAL's online provision as a key aspect of the future of language learning.
English Language Teacher
HE Lecturer
Social Coordinator
pvi@docklandsacademy.co.uk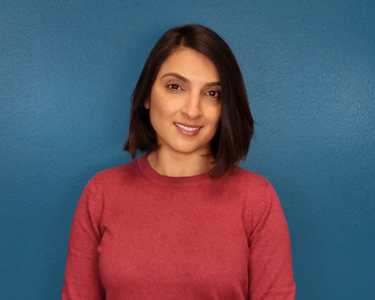 Raajal Changela
Raajal Changela is an English teacher at Docklands Academy who comfortably and confidently delivers lessons to a class of students or on a one-to-one basis, face-to-face or online. Raajal has a Bachelor's Degree in Education and Advanced Diploma in TESOL, equipping her with the knowledge and expertise to teach effectively in a methodical yet dynamic and engaging way. With over 15 years teaching experience across a wide age-range in the UK and Australia, Raajal can tailor teaching methods to suit her students' needs and abilities. Since joining The Academy, Raajal has taught individual and groups of students who need to learn English for various reasons from IELTS preparation to workplace development. Raajal strongly believes that lessons should be relevant, dynamic and challenging; this motivates students to progress and achieve their full potential. Raajal is currently working towards teaching across both the general English and Higher Education department.
rch@docklandsacademy.co.uk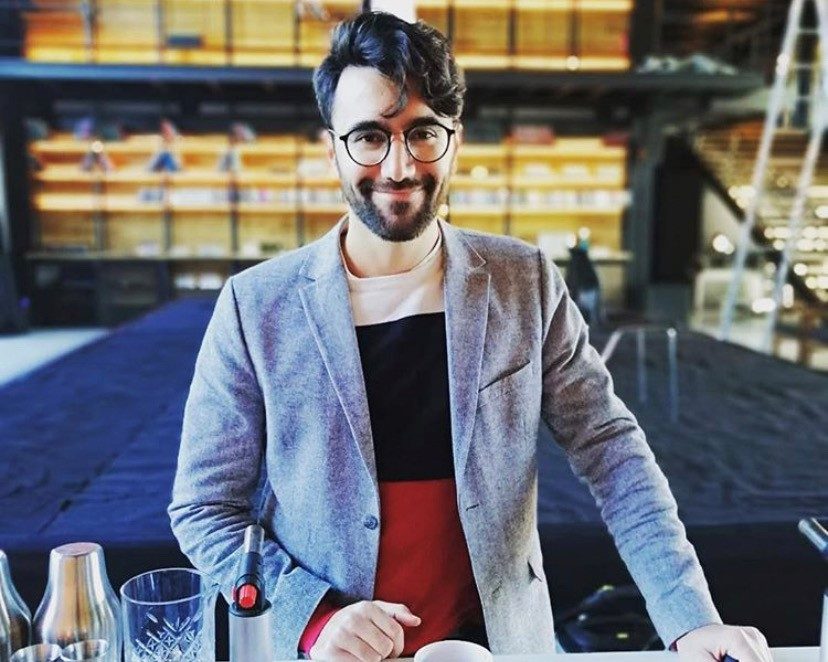 Mehmet Dogulu
``Mehmet Dogulu has been in the hospitality industry for almost two decades. He has worked in different positions and different areas of the hospitality industry to be able to experience different aspects of tourism as a result of his passion for this business. By way of background, he holds a bachelor's degree in chemical engineering and he has been involved in the hospitality sector working for various establishments such as Starwood & Marriott Hotels Group, Luxurious High Street Restaurants, Bars, Café and Hotel chains in senior management positions. He took an active role in the launch of 9 hospitality establishments; a mixture of hotels, restaurants and cafes. He was also the start-up hotel project consultant of the Limehouse Library Hotel London, which was recently opened by the Hazev Group. As a senior hospitality consultant, he now aims to help members of the hospitality industry to start, improve, renovate or manage their businesses alongside building and developing their team members."
mdo@docklandasacademy.co.uk
Cuneyt Ozarikan
Cuneyt Ozarikan is a part-time lecturer at Docklands Academy, London who instructs BTEC HNC / HND students through both face to face and online learning. In addition to this, Cuneyt is also an English Language Teacher and effectively collaborates with academy staff to improve and maintain the course delivery and content, as well as assisting in the grading of student assignments. For over 20 years, Cuneyt has been teaching, coaching, and consulting in the education sector. Since joining the Academy, Cuneyt has worked in harmony with the academic staff, and has constantly found opportunities for improvement for both himself and the Academy, which has always been met with positive feedback. He has also built an excellent rapport with the students. Cuneyt has ability to work well with a range of people within any organisation which has been demonstrated through his written and verbal communication and through his exemplary digital teaching and presentation skills.
HE Lecturer
English Language Teacher
SEN Contact
coz@docklandsacademy.co.uk
Hazal Bicare
Hazal Bicare is a member of the Academic and General English departments at Docklands Academy. Throughout her studies, Hazal has gained various qualifications and degrees in hotel management, linguistics, and business. In her early career, Hazal worked at hotels and travel agencies, followed by working as an in-house and freelance translator for numerous websites and firms during her university years. After graduation, Hazal then went on to work as a professional teacher in language centres and schools. Her former experiences helped her learn the required abilities to contribute to the Academy, such as time management, creativity, leadership, and effective communication. She believes that great coordination among diverse working bodies inside a school is the most important aspect of a successful learning journey, and she works to maintain the strength between different teams.
Academic Adminisrator
Trainee
hbi@docklandsacademy.co.uk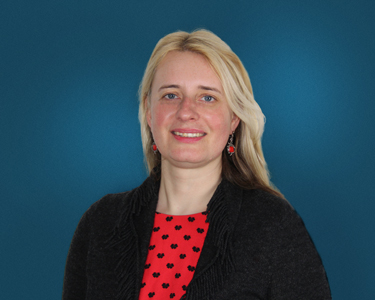 Eglina Bubliauskaite
Eglina Bubliauskaite is the receptionist and Welfare Officer who acknowledges students and visitors when they arrive at the Academy and deals with welfare issues. The duties include providing information to enquiries and performing clerical tasks. Her background in philology and social sciences can be adapted in many industries improving analytical and critical thinking skills and understanding and appreciating cultural diversity. Since joining the Academy, Eglina has worked in the Administrative Department. Eglina believes that education has the potential to bring extraordinary benefits to any society, contributing to tremendous prosperity in the long run. Eglina enjoys learning new languages and encourages students to master English as learning a foreign language is of the utmost importance and the reasons to study a foreign language are innumerable. Different languages protect and nourish the growth of different cultures, where different pathways of human knowledge can be discovered.
Welfare Officer & Receptionist
ebu@docklandsacademy.co.uk
Trifa Hama Raza
Trifa Hamaraza is the part-time Admin Officer in the Academic Department at Docklands Academy, London. Trifa's previous accomplishments include; GNVQ in ICT, Pre-School Practice (Child Care) and New CLAiT International Certificate for IT AECB. During her time at Docklands Academy, Trifa's contributions in the Academic Department have ensured that all filing and student documentation systems have been improved and maintained at a high level, as well as supporting prompt updates and data recording as necessary. Trifa is resourceful, quick to learn and communicates excellently with all team members. Trifa is particularly interested in putting her full effort and knowledge into the work with the Administration team.
trifa.h@docklandsacademy.co.uk
Surel Hurriyetoglu
Surel Hurriyetoglu is the IT Engineer in Docklands Academy London who provides support on IT issues, manages devices and improves systems that are related with information technology. His background includes system and network administration and information security management. Since consulting the Academy, Surel has aimed to support and supply maturity of digitalisation of the Academy, and maintain the IT infrastructure within the IT Strategy Plan. Providing resilient and secure IT infrastructure is the main target of the business continuity that enhances the educational processes for the team and students therefore, Surel is currently working on the development of the IT Strategy Plan to ensure the protection, integrity and confidentiality of data within the regulatory compliance supply standardization.
shu@docklandsacademy.co.uk
Bernardo De Vire
Academic Consultant
bernardo.devire@docklandsacademy.co.uk
bernardo.devire@docklandsacademy.co.uk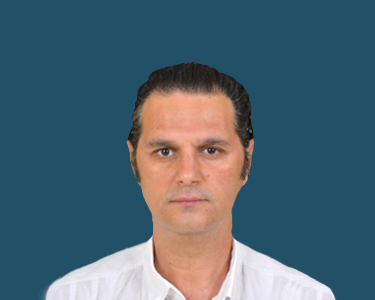 Prof. Mustafa Dogan
Professor Mustafa Dogan was born in Istanbul in 1974. Between 2008 to 2014, Mustafa worked for the Gökçeada Vocational Tourism School in Canakkale Onsekiz Mart University as a tourism lecturer and graduated with a Doctorate in Tourism Management. Between 2014 and 2018, Mustafa worked as an Assistant Professor in the School of Tourism and Hospitality Management in Batman University, where he continues to work to this day. Mustafa also worked for Arizona State University, USA, as a guest researcher via the TUBİTAK post-doctorate scholarship between 2016-2017. Mustafa provides lectures on tourism and hospitality in Docklands Academy London. Key areas of focus include tourism management, sustainable tourism, cultural heritage and tourism, ecomuseum, and sustainable ways in tourism.
mudo@docklandsacademy.co.uk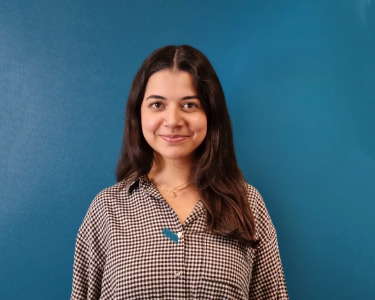 Oyku Kocakahya
Oyku Kocakahya is the Assistant Administrator who helps both co-workers and clients, stepping in to assist in a variety of situations that may arise at work. After earning her bachelor's degree in English Linguistics, Oyku started her working career as a freelance translator and an English tutor. She is currently doing her master's degree in International Business with Human Resource Management. Thanks to her background in English Linguistics, she has been assisting the English Language department along with helping other team members with organising files, keeping records of documents, and planning events. Oyku believes that being systematic and organised is the key to an efficient and good work environment. She hopes to apply her recently acquired knowledge of international business, managing and leading people within organizations to benefit the Academy in the future.
Assistant Administrator
Library Assistant
oko@docklandsacademy.co.uk
Ramon Dhillon
Ramon Dhillon, the Content Creator apprentice, contributes to the production of marketing and promotional materials associated with his position. Thanks to his background in photography and video production, he has an eye for detail and a grasp of what makes content appealing to audiences. Since starting his on-the-job training at the Academy, Ramon has made good use of his abilities to produce a variety of content to promote the company and raise its profile. Ramon intends to increase the company's brand recognition and to broaden his expertise of the marketing sector.
Content Creator
Apprentice
rsdh@docklandsacademy.co.uk
Tufail Miah
Tufail A Miah is the IT Officer apprentice at Docklands Academy London and provides support on IT issues and devices. He is responsible for ensuring computer devices and referrals are in working order, assisting internal staff members carry out their daily tasks and providing support to clients for events and conferences. His background consists of many years of experience in the hospitality industry and customer service, bringing his knowledge and enthusiasm on digital standards to Docklands Academy. He also keeps up with everchanging technological advancement and solution to IT problems. Tufail supports and improves the IT infrastructure within the IT Strategic Plan, to ensure a reliable and secure system. His main objective is to enhance the educational process and the experience for the team and students. Tufail is currently working on improving Docklands Academy computer hardware and operating systems by upgrading them to meet technical standards, ensuring computers can operate efficiently. He is also working on installing cloud services for better data sharing, between internal staff and students.
tami@docklandsacademy.co.uk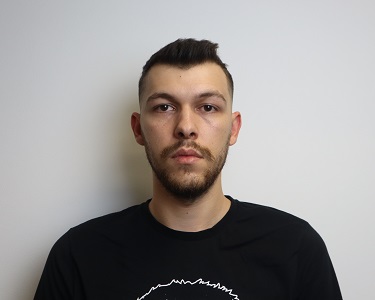 Alexandru Dumitru Striblea
Alexandru Dumitru Striblea is responsible for meeting with his peers and taking any comments and suggestions to the relevant committees he attends. He is a member of Student Committee where he promotes communication between students and administrative staff and provide regular feedback to the Senior Academic Staff. He also attends Academic and Advisory Committee and Board of Governance meetings to advise in matters concerning the support and development of students and participate in decision-making processes. He is the voice of all students and collectively reports a set of comments / recommendations to improve the quality, knowledge and experience of their learning journey at the Academy. Since joining the Academy, Alexandru has demonstrated a strong bond with his peers, represented them in every area professionally and been a perfect role-model as a student rep. Alexandru likes playing PC games, spending time with his family and learning new things. He believes that curiosity is the key for self-improvement. He currently works in printing sector but wants to start his own hospitality business in the future.
Alexandru Dumitru Striblea
Student Representative (HED Weekend Group)
Rep of Representative
Sorin-Gabriel Irimescu
Sorin-Gabriel Irimescu is responsible for meeting with his peers and taking any comments and suggestions to the relevant committees he attends. He is a member of Student Committee where he promotes communication between students and administrative staff and provide regular feedback to the Senior Academic Staff. He also attends Academic and Advisory Committee meetings to advise in matters concerning the support and development of students and participate in decision-making processes. He is the voice of all students and collectively reports a set of comments / recommendations to improve the quality, knowledge and experience of their learning journey at the Academy. Since joining the Academy, Sorin has demonstrated a strong bond with his peers, represented them in every area professionally and been a perfect role-model as a student rep. Sorin is keen on any kind of activities with adrenalin. He believes that learning is an endless process. He holds a baccalaureate diploma on Economics; currently works as an Amazon delivery driver but wants to open virtual reality restaurant in metaverse in the future.
Student Representative (HED Weekday Group)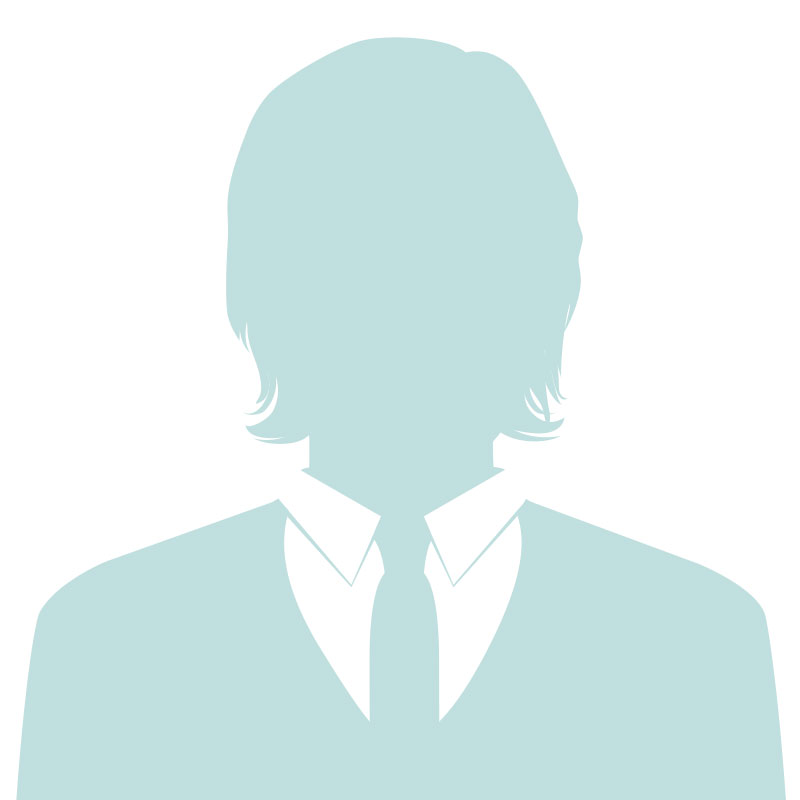 Tareq Elbir
Tarek is a dedicated student representative who bridges the gap between students and administrative staff. As a member of the Student Committee, he collects and conveys comments and suggestions to relevant committees. He actively participates in meetings, providing input on student support and development. Tarek is a respected role model and actively contributes to improving the English course at the Academy. Outside of his responsibilities, he enjoys adrenaline-inducing activities like football and swimming. Tarek serves as a student representative, facilitating communication between students and administrative staff. He gathers and conveys comments and suggestions, attending meetings to provide input on student support and development. His role as a respected student representative enhances the English course at the Academy. In his free time, Tarek enjoys thrilling activities like football and swimming. As a student representative, Tarek bridges communication between students and administrative staff. He attends meetings, gathers feedback, and advises on student support and development. Tarek is highly regarded and contributes to the improvement of the English course. Outside of his role, he finds excitement in activities like football and swimming.
Berkay Aslan
Berkay Aslan is a computer engineer who excels in creating innovative and optimized solutions. With a strong focus on design and problem-solving, Berkay transforms ideas into fully functional digital experiences. Armed with up-to-date knowledge and expertise in various programming languages and frameworks. Berkay ensures his work is at the forefront of web development trends. His goal is to provide seamless online experiences that engage users and help businesses thrive in the digital landscape.
bas@docklandsacademy.co.uk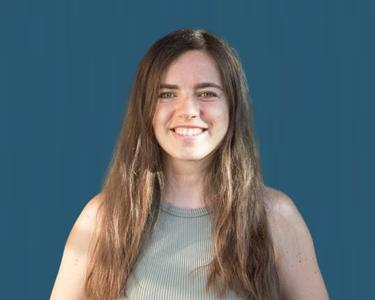 Irem Yavuz Kaya
Irem Yavuz Kaya holds a Bachelor's degree International Relations from Marmara University and a Master's degree in Urban Policy Planning and Local Governments at Middle East Technical University (METU). During her academic journey, she discovered her deep interest in media. Her journey into the world of media and marketing began as a volunteer on various social media platforms, where she acquired valuable hands-on experience. In 2021, alongside her husband, she moved to London under the Ankara Agreement. Since then, Irem has been actively engaged in the field of digital marketing, offering her expertise to clients. She plays a key role in managing various responsibilities for Docklands Academy London, including social media management, content planning, website management, marketing strategy development, and graphic design.
ika@docklandsacademy.co.uk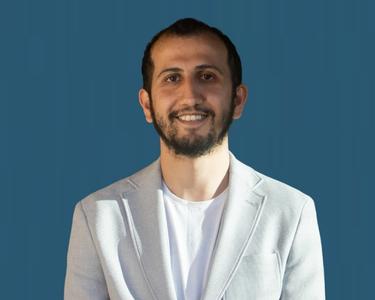 Suleyman Kaya
Suleyman Kaya is a highly accomplished professional with a strong educational foundation and a passion for media and marketing. He holds a degree in Business Administration from Middle East Technical University (METU) and has made significant contributions to both academia and the media industry. During his time at METU, Suleyman served as the president of the METU Media Club and established the 'Anlat Hocam' YouTube channel, which marked his entry into the media sector. In 2021, Suleyman Kaya and his wife moved to London under the Ankara Agreement. He established 'Maps Digital,' a digital marketing company and started to serve as digital marketing manager. Suleyman is a driving force behind the company's endeavors, and his responsibilities at Docklands Academy London include social media management, content planning, website management, marketing strategy development, and graphic design. He is dedicated to enhancing the digitalization efforts of the Academy and ensuring the integrity of Academy's strategies.
ska@docklandsacademy.co.uk