Docklands Academy May Newsletter

Mental health awareness / Health and Wellbeing May 2021
Let us all take care of our health and well-being by following the 5 Ways to Wellbeing tips listed above.
Connect- Build a relationship. Talk and Listen and be there for others!

Be Active- Do what you can and enjoy what you do!

Take Notice- Remember the simple things give you joy!

Keep Learning- "It does not matter how slowly you go as long as you do not stop."- Confucius. Embrace new experiences. See and seek opportunities. Surprise yourself!

Give- Give your time, your words and our presence!
Higher Education
Summer Semester 
The summer semester kicked off last month, with inductions taking place for our new intakes on 12  & 17 April. Classes run from 19 April – 29 June for weekday students, and 23 April – 4 July for weekend students.  
With a new semester, comes new exciting units for students to get their teeth into. For example, HND Business students have been getting to grips with some of the key skills needed to run a business in Unit 44, Pitching and Negotiating Skills. Looking forward to some dramatic role-plays later this semester when they put skills to the test! Meanwhile HND International Travel and Tourist Management students have been exploring the many issues involved in running different resorts in the Unit 41, Tourist Resort Management, and of course discussing the new issues Resort Management faces in light of the pandemic.
Face-to-Face Lessons
We are delighted to say that the return to face-to-face teaching will resume in June as lockdown eases and the vaccination program is rolled out in the UK. Face-to-face weekday classes are set to start on Monday 7 June, whilst weekend classes will start on Saturday 12 June. For the immediate future, lessons will be delivered through blended learning, with some lessons face-to-face and some continuing online. 
English
Visa Requirements
We continue to offer face-to-face and online classes. If you are considering coming to study English in the UK from abroad, but are unsure of the Visa requirements, check out the most up to date information from English UK: https://www.englishuk.com/uk-student-visas. We will of course be happy to help with any queries that you have. Please do get in touch with us at  info@docklandsacaemy.co.uk or on 0207 5159 695. 
Summer Courses
We have lots of new exciting multidiscipline programs running for the summer. We are offering these from ages 16+, so perfect for those on summer holidays from school, as well as adults. Here is a taster of what to expect:
English for Art Lovers: 

Join us for a bespoke course featuring excursions to some of the world's most famous galleries, including the Tate Modern and Damien Hirst's crazy Newport Street Gallery.

English for Garden Lovers:

London is home to some of the most enchanting gardens in the world, such as Kew Gardens, come and explore them with us whilst you improve your English.
English for Gastronomy:

Working with a chain of award-winning restaurants, you can gain hands-on experience and specialist English skills.

English for IT:

Come join our bespoke course covering a wide array of areas, such as software, hardware, programming, engineering, networks, databases and tech support.

English for Theatre Lovers:

The London West End is home to some pretty impressive theatres, hosting sell-out performances such as "Harry Potter and the Cursed Child" and classics like "Phantom of the Opera". Come and explore this magical world with us this summer.
English for Museum Lovers:

Unlock the plethora of information found in London's first-class museums through specially designed activities, whilst developing your English skills.
For more information on these exciting new courses keep an eye on our websites & social media accounts. If you are interested, please get in touch info@docklandsacademy.co.uk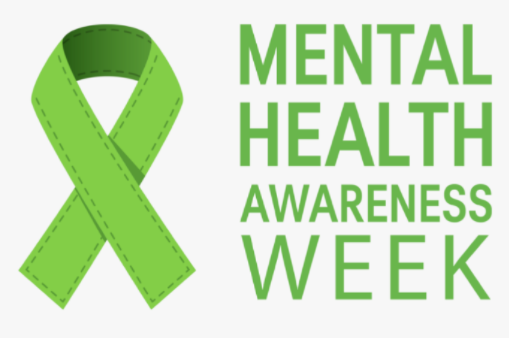 Mental Health Awareness Week
Mental Health Awareness Week runs from Monday 10 May to Sunday 16 May 2021. 
During this pandemic, millions of us have experienced a mental health problem, or seen a loved one struggle. And we've seen that the support we all need just isn't out there. For them, for us and for you – we must take this chance to step up the fight for mental health. That means fighting for change, for fairness, for respect and for life-changing support.
To find out more go to:
https://www.mind.org.uk/get-involved/mental-health-awareness-week/
 https://www.mentalhealth.org.uk/campaigns/mental-health-awareness-week
Docklands Academy London May 2021 Social Calendar
Eid
Celebrate Eid this month! Although, the usual celebration in Trafalgar Square won't be able to take place due to the on-going COVID-19 restrictions, you can still celebrate online. For more information check out: https://www.visitlondon.com/things-to-do/event/10146385-eid-festival-in-london
Shakespeare's Globe
If you are a Shakespeare fan, you will be happy to know that Shakespeare's Globe Theatre now has selected spaces opened on-site. Guided tours are now running and the Swan Bar & Restaurant has resumed outdoor dining! AND Globe theatre performances will begin again from 19 May! For more information check out: https://www.shakespearesglobe.com/seasons/summer-2021/
Women's History Month
To honour Women's History Month, take part in the walking tour "In her footsteps: a City of Extraordinary Women". For more information check out: https://www.museumoflondon.org.uk/museum-london-docklands/event-detail?id=254008
The Science Museum 
Finally, the Science Museum is re-opening for visits on Wednesday 19 May. For adults and kids alike, there are few places on earth where you can explore the wonders of science in one place. To book your ticket go to: https://www.sciencemuseum.org.uk/
COVID-19 Update
Great news!
Last month a monumental milestone was passed in the vaccination roll out in the UK – now over 50% of the population have received at least one dose!
Further Easing of Lockdown in the UK
Last month saw the opening of non-essential retail, beauty salons and gyms. Pub and restaurants were allowed to resume dinning in outdoor spaces. Zoos, Theme Parks and Libraries also opened.
(For England) From 17 May you can socialise indoors in a group of up to 6 people or 2 households, including for overnight stays. Up to 30 people can meet outside. Pubs, theatres and other venues can open indoors. Hotels, hostels and B&Bs can open for people on holiday.
Note restrictions may be different for Wales, Scotland and Northern Ireland. For a more extensive outline of the restrictions go to https://www.gov.uk/coronavirus.