Our Alumni
English Language
NADA NOUGAL
General English Language
My experience at Docklands Academy London was one of the best experiences that I have ever had. The level of education is so high, and the all the teachers and the employees are so nice and friendly, I really enjoyed my time here. I'm so lucky and grateful for the amazing opportunity of completing my studies at DAL."
EKATERINA EMELIANOVA
English Language Course
Docklands Academy London has very high-level education. I am very happy that I had all the experience in the Academy. I have travelled around the world and studied in different countries, and I can say this school is absolutely the best. It has been emotional, and DAL has been a good part of my life.
NASSIM AIT DRIS
General English Language
It was amazing time with people here. All teachers and staff were really nice. We have spent a great time together. This was a good experience, and my English has progressed from my first time here and now. I recommend it! Thank you, team. Thanks to Academy.
Higher Education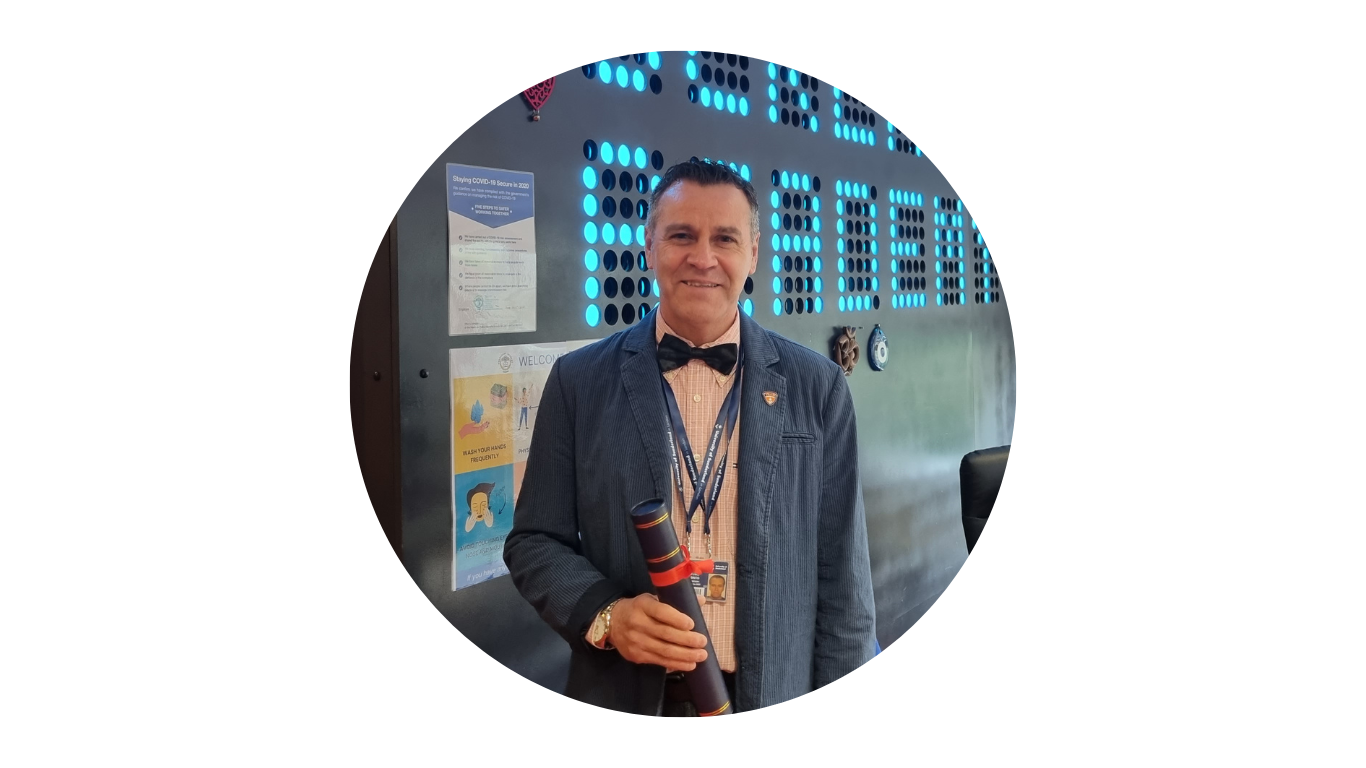 RODRIGO LUIS VARELA
International Travel and Tourism
"What can I say about DAL? They are more than an organization of higher education, with great professionals and high capacities of dedication to teach and motivate, they are like a great and beautiful family. Thanks to all the members of the Academy-I have been able to achieve my diplomas in HNC and HND, and I have been able to achieve my dream of graduating from university. The experience of studying in DAL is fantastic and those who think that Higher Education is not for them, I absolutely recommend you to go to DAL and you will see that you will find positive vibes, ideal environment to study and beautiful team and better yet, fantastic human beings."
AZAM MAHMUDOV
Business Administration Level 5
"My time at Docklands Academy London allowed me to develop in so many ways. I was already working in the hospitality sector but was finding it hard to work my way up in the industry. During my studies, the lecturers were so helpful. They not only taught us in the classroom but also took us on various trips and gave us the opportunity to complete practical, work-related activities. Thanks to them, I have now excelled in my career."