BTEC Higher National Certificate and Diploma (HNC/HND) in Hospitality Management
£0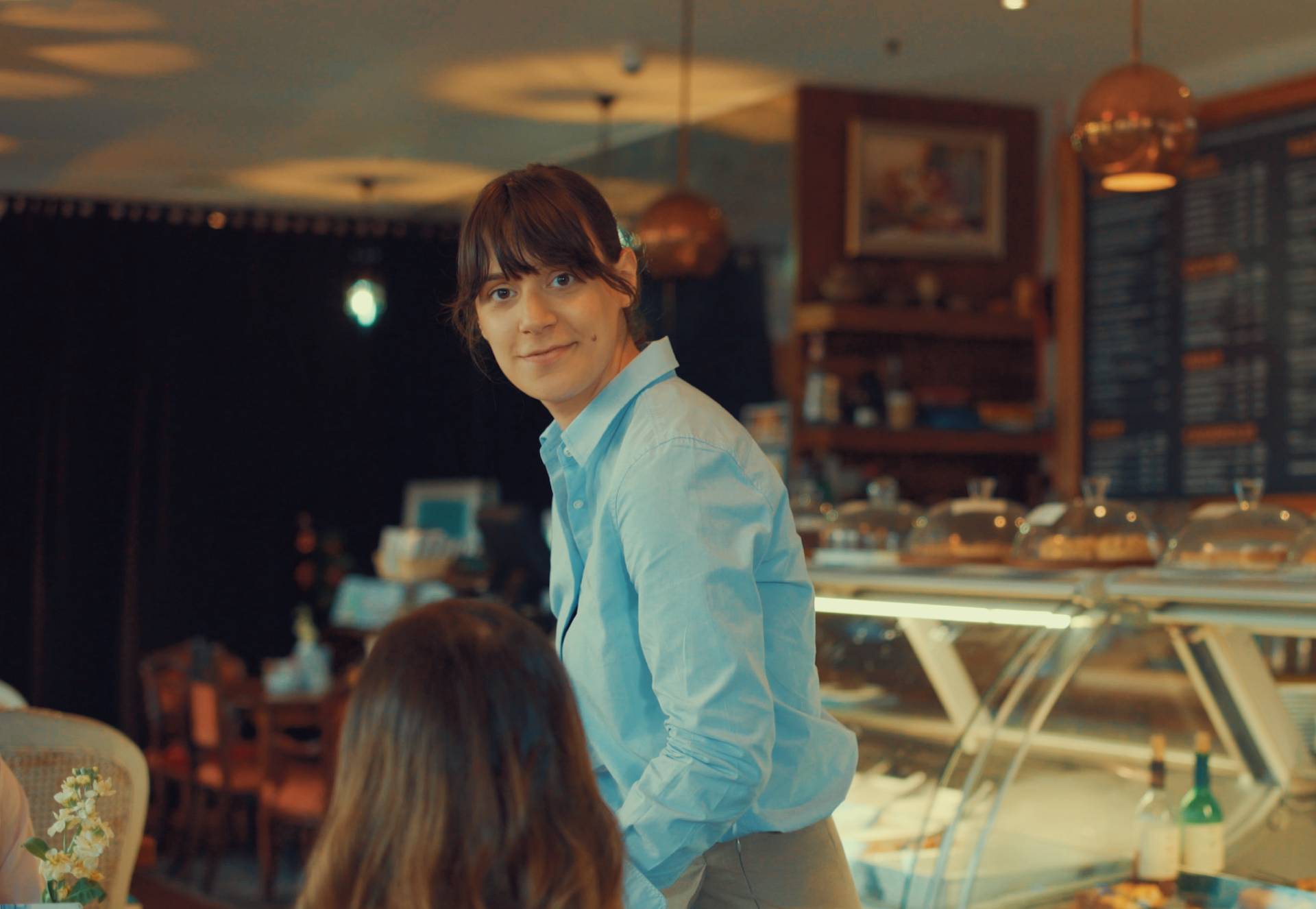 About this course
The BTEC Higher National Diploma Certificate and in Hospitality Management provides a work-related programme of management studies that covers the key knowledge, understanding and practical skills required in the hospitality industry.
Start Date: Sep 22
Duration: 1-2 Years
Academic Level: 4/5
Awarding Body: Pearson
Minimum Benchmark Entry Requirements (BER)
You must be 18 years-old or over at the time of registration. All applicants admitted to the Academy must meet the entry criteria specified for each programme. Please see individual course details for the specific entry requirements of each course on our website, also the Academy`s minimum (benchmark) entry requirement on DAL Procedure 4.1 Enrolment and Selection.
The Academy's Internal Evaluation
The benchmark entry requirements listed on DAL Procedure 4.1 Enrolment and Selection are only a part of the information we use to build a picture of the applicants' academic ability and potential. That's why, applicants who are eligible for application then:
· are invited to complete a written Entry Test depending upon their current qualifications, which consists of two sections: English Proficiency Test and Diagnostic Mathematics Test.
· (Following the written Entry Test) are invited for an interview which serves as both a need analysis questionnaire designed to identify their employment goals, academic and development needs, and an English Speaking and Listening skill test to ascertain their English Language level along with the written test.
Command of the English language is essential for BTEC programmes. All undergraduate (and graduate) level applicants (Home/ EEA/ ILR and Swiss national) whose first language is not English must provide recent evidence that they have an adequate command of both spoken and written English level B2 of the CEFR (Common European Framework Reference) for the programme of study for which they have applied or go through our Internal Evaluation Process.
Admissions via alternative criteria (BTEC Programmes)
The term 'alternative assessment' is applied to applicants seeking admission who hold qualifications which do not satisfy benchmark entry requirements or programme-specific entry requirements. All students offering non-standard qualifications are expected to demonstrate the same level of academic potential as those offering standard qualifications. To be considered for special entry, the applicant must possess one of the types of qualifications listed on DAL Procedure 4.1 Enrolment and Selection.
Conditional Offers may be granted on the basis that a student has shown adequate academic application but needs some assistance with their English prior to commencement of study. In this instance, English language support will be offered to the applicant (with an additional fee) until they reach to the entry requirement level for the course.
Cases for consideration should be submitted to the Academic Head via Admissions Team. Applicants below the benchmark level may not be admitted without the advance approval of the Academic Head. The full details of the applicant recommended for special entry should be provided to the Academic Head, whose decision in such matters is final.
Students wishing to study on a part-time basis should apply to the Academy directly. Requirements for admission for part-time study are identical to those applying for full- time study subject to availability at the time of the enquiry.
Course Length: 1-12
Enrolment: Join this course at any time of the year and start classes any day except for weekends and Bank Holidays when we are closed.
Course Content: One or two year programme including the following units:
Year 1 HNC Level 4 Hospitality Management (General Pathway) (RQF)
Unit Number
Unit Title
Core/Specialist
Credit Value
1
The Contemporary Hospitality Industry
Core
15
2
Managing the Customer Experience
Core
15
3
Professional Identity and Practice
Core
15
4
The Hospitality Business Toolkit
Core
15
5
Leadership and Management for Service Industries (Pearson-set)
Core
15
6
Managing Food and Beverage Operations
Group A
15
9
Managing Food Production
Group A
15
15
Hospitality Marketing Essentials
Group B
15
Total Credits
120
Year 2 HND Level 5 Hospitality Management (General Pathway) (RQF)
All level 4 units above are core units for level 5
Unit Number
Unit Title
Core/Specialist
Credit Value
18
Research Project (Pearson-set)
Core
30
19
Hospitality Consumer Behaviour and Insight
Core
15
29
Managing and Planning and Event
Core
30
32
Sales Management
Core
15
44
Strategic Human Resource Management
Optional
15
46
Managing and Running a Small Business
Optional
15
Total Credits
120
COURSE FEE : £6150 per level. Level 4 and 5 (2 year-study) Total: £12,300.
Completion of this course will enable the student to progress further into careers pathway, some of which can be found on this link.
Syllabus
To develop the knowledge, understanding and skills of learners in the field of hospitality management and provide opportunities for learners to gain a nationally-recognised vocational qualification to enter employment in the hospitality sector, or to progress to higher education qualifications such as a degree in a related area like business management or leisure and tourism management.
Progression and Awards
Students commence by enrolling on the Higher National Certificate (HNC) programme, and upon successful completion of units worth 120 credits at the end of the first year of study, progress onto the Higher National Diploma (HND) programme. Having achieved 240 Credits, students are awarded the Higher National Diploma (HND). Students who are not able to progress or who wish to complete only one year of studies can be awarded the Higher National Certificate (HNC). Where one or more units are completed but there is no further progression, students may claim the relevant unit certificate(s).
Programme Standard
The programme specification and individual unit specifications for this subject are set and issued by Pearson. Academic Management and Teaching and Assessment align with and follow these standards.
Methods of Teaching
Each unit will be delivered in 3 or 6- hour sessions (depending on the weight of the unit) two days a week (Monday – Tuesday for Weekday Classes / Saturday – Sunday for Weekend Classes) for eleven weeks per 15 credits minimum totalling 60 guided learning hours. Methods of learning include lectures, discussions, use of visual aids, websites and online resources, handouts of readings, exercises and worksheets, workshops, pair and group work, presentation, seminars and one to one sessions with the tutor. Teaching aims to engage students as active learners. In addition, students will need to carry out directed learning, including thorough research and completing their assignments in their own time during outside class hours. During the term, specific amount of time is given in addition to class hours for individual tutorials whilst students work on their assignments. This is designed so students can develop over the programme as independent learners. Study skills training and learning support are provided with a view to increasing both technical or occupational subject skills and personal competencies such as critical thinking and communication skills. For 2021 Autumn Term, we will be delivering the courses in blended-learning format as the method of teaching due to current Covid-19 pandemic conditions.
Methods of Assessment
Students will be handed assignment briefs after the second week of each term. Assessment will be carried out using a wide range of methods, including evaluation of written reports, oral presentation and observations of practical work. Students will be required to demonstrate that they have attained a good understanding of each module by meeting all the learning outcomes, as described in the unit specification in order to gain a pass. Further advanced grades of merit or distinction may also be awarded to students who meet the descriptors for those awards detailed in the assignment briefs. Once a student's assignment has been submitted the tutor will mark and provide qualitative assessment and feedback in the form of written evaluations against each criteria given for learning outcomes. The student will receive their feedback verbally as well as having reasonable opportunity to resubmit work if necessary. All assessments will be based upon the tutor's academic judgements, but these will be verified by both internal and external assessors. Students are given the opportunity to appeal through both Docklands Academy and Pearson appeals procedures.